Why love my liver?
Because it is the only one you have and you can't live without it!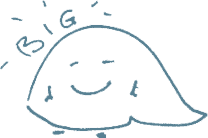 The liver is the largest solid organ in your body. In an adult, it can weigh up to 1.8 kg. Your liver is next to your stomach on the right side of your body just under your ribs. It holds over 13 percent of all the blood in your body.
Your liver is very special – it is the only organ in your body which can repair itself. The liver performs over 500 tasks vital to your health and well-being.
What does my Liver do?
Your liver carries out more than 500 functions, including...
How do I love my Liver?
Scroll to top